Who Else Wants To Know How
To Live A Longer, More Vibrant Life Through The Power Of Juice in 7 Days (Or Less)
- Guaranteed?
From: William Paice
Dear Friend,

If you are interested in learning everything there is to know about juicing for increased energy and better health, then this is going to be the most important information you'll ever read...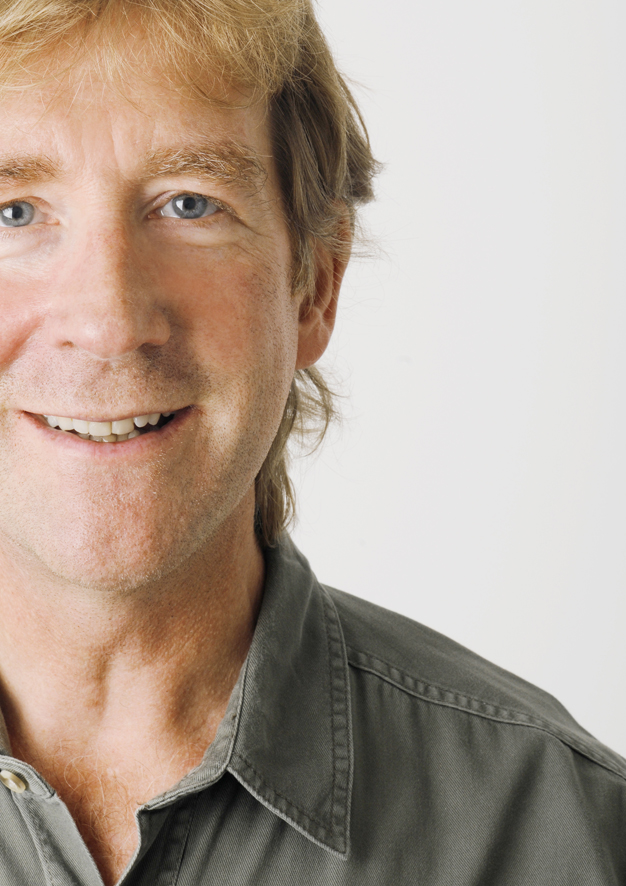 Hi! I'm William Paice, and I've personally been experiencing the incredible power of juicing for over 15 years. For much of that time, I was living the hectic, stressful life of an executive working as President of a major Hollywood film company.
In those days, I split my time between Los Angeles, California and London, England.
I've now decided to settle down in rural England to focus on my family and share the knowledge of juicing that I've amassed over all those years.
Juicing has helped to keep me fit, young, healthy and energized. But it wasn't always that way... 15 years ago, I struggled with my health: I smoked, I probably drank too much alcohol, I worked too hard, and I was permanently exhausted.
Eventually, I resolved to do something about it. I bought a juicer (the wrong sort, as it tirned out), went down to the local market, and started experimenting.
Many of the early efforts didn't work out at all well. To be honest, I really didn't know what I was doing, so the results were either unpalatable or totally ineffective. I ended up throwing many of my tests away, wasting expensive produce in the process. Sometimes my efforts had exactly the opposite effect to what I was trying to achieve! I nearly gave up on a few occasions.
But I persevered.
Information on the internet was not really an option back then. Google hadn't even been founded when I started this adventure! But I read as many books as I could get my hands on. I interviewed nutritionists (fortunately my mother was one of them)! And I tested, tested, tested.
I wanted to know everything there was to know on how to harness the nutritional power of fresh fruit and vegetable juice to boost energy, lose weight and improve health - I've been absolutely consumed by this quest. So I started studying - and hard! I bought every book that I could get my hands on about nutrition, natural health, detoxing, dieting, and natural medicine.
I would spend hours at the library consuming stacks of books, journals and magazines about holistic health, and nutrition and making detailed notes. I have literally read hundreds of related books from cover to cover.
And I spoke to anyone and everyone who would spare me a few minutes to share their knowledge of the subject.
Now, I am ready to share what I have spent 15 years learning. It is all laid out in my new eBook called "MEGA Juicing: Nature's Secrets For A Long And Vibrant Life!"
It's amazing, because it covers nearly every bit of information you've ever wanted to know about home juicing for health, weight loss and vitality, plus more... It is so simple when you know how, and yet the know-how contained in this eBook has taken years of research to put together.
Just imagine being able to lose weight, improve your health and have more energy in just 7 days (or less) without using anything that you can't find in your kitchen or the local supermarket. And without spending a fortune on expensive gym memberships and supplements.
And you could do this from the comfort of your own home. Wouldn't that be great?
Yes, you could have the vitality and energy of someone half your age. It truly is possible, but you just need to know how.
That's what this brand new eBook on power juicing can help you do - plus you can....
Detoxify Your Body, Gain Energy And Tap Into The Fountain Of Youth With Fresh Juice In Just 7 Days
Why?
Because, every bit of this eBook is packed with the latest cutting edge information on power juicing. And it took over 1 year to research, gather the data and compile it into this exciting and effective new eBook.
Here's what you'll discover in the "MEGA Juicing: Nature's Secrets For A Long And Vibrant Life!" eBook:
How to treat many common ailments using the power of juicing with these 3 simple techniques...
3 little known, yet simple ways to harness the extraordinary power of juice...
The secrets of expert nutritionists and alternative health practitioners that few people ever know about...
3 proven steps to understanding how juice can detoxify and cleanse your body...
2 simple keys (that are right in front of your eyes) to use juice to lose weight...
WARNING: 3 things you should never do when it comes to juicing...
You'll discover in just a few short minutes how to dramatically increase your energy...
6 time-tested and proven strategies for lowering your blood pressure with the power of juice...
When to seek professional help if you want to fast with juice...
7 everyday but often overlooked tips and tricks for using juice to alleviate diabetes...
A pennies on the dollar approach to treating common health conditions such as infections, colds and pain...
How often to fast using juice...
How to use the power of juice to alleviate asthma...
The once commonly known but forgotten secret that instantly allows you to have an overall healthier lifestyle with the power of juice...
Over 60 delicious, nutritious and health-enhancing juicing recipes...

But that's not all...Because that's just a tiny fraction of the amount of information you'll discover in this jam packed eBook that youcan download within 5 minutes from your desktop or laptop in the comfort of your own home.
If you like what you read so far than here's what to do...
You can get your hands on this eBook for just $12.95 in 5 minutes (or less) by ordering your copy through ClickBank. Just follow the order link below...
Click Here To Order Securely Through ClickBank
(All you need is a credit card - no special Internet accounts or anything like that. And it's 100% safe and secure. Your credit card data is passed directly to the bank and no one but the bank
has access to your sensitive information.)
Honestly...What's All This Worth?
Lets be honest here...You can have someone go out and spend countless hours doing research for you, gathering information, and interviewing the professionals, and still wouldn't even get close to the amount of information that's jam packed into this eBook...
And that alone would cost you an arm and a leg...
Because you see...this isn't some off-the-wall, slapped together eBook!
In fact - This eBook Is So Exclusive That You
Can Only Get It Online Through This Website
Best of all... This eBook is written in plain, easy-to-understand English. (This means that you won't find any super-complicated technical jargon here). - It's written to be dead-easy to read and understand, and it's laid out so you can easily follow it.
That's why "MEGA Juicing: Nature's Secrets for a Long and Vibrant Life!" is truly a bargain at $12.95
Yes you read right...That's just a fraction of what it's really worth and represents a huge discount on what it cost to put this eBooktogether (which includes countless hours interviewing experts, doing research, and double checking to make sure that the information included is the most cutting-edge and up to date information there is).
Why am I making this so affordable? Simple. Because you see...since it's a digital eBook my costs to deliver it to you are small compared to the expense of printing a "hard copy" book, binding it, shipping it etc. (which would raise the costs to $24.95).
Since this is an eBook (Electronic Book), you can download it to your computer within minutes (usually less than 5 minutes). Then you can either read it on your computer screen or your iPad or you can print it off and read it in a paper version.
That means that you can get your hands on this latest cutting-edge information about power juicing and start within less than 5 minutes.
Listen...
I hope that you agree that this is a bargain of a life time! But honestly, I won't be able to keep "MEGA Juicing: Nature's Secrets For A Long And Vibrant Life" at this special, low promotional price for long.
The demand for this practical and valuable eBook is growing so fast that I may have to increase the price to $19.95, $24.95 or even $30.95.
So if you want to order now you can save yourself some money.
You can order quickly and easily for just $12.95. It'll take you less than 5 minutes by following the blue link right below.
Click Here To Order Securely Through ClickBank
"MEGA Juicing: Nature's Secrets For A Long And Vibrant Life!" is a pennies-on-the-dollar investment considering all the secrets you'll discover in this amazing new eBook.
Now I don't want you to worry...because if for any reason you're not 100% happy and in love with this eBook, you're protected by my 100% RISK-FREE money back guarantee.
William's 100% RISK-FREE
MONEY BACK GUARANTEE TO YOU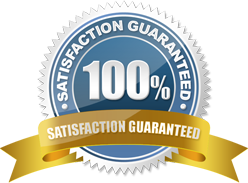 Hey...it's only fair...
You're my customer after all and I truly care about if you get the kind of results you want to achieve.
And if you don't achieve those results, then I take that personally, so that's why I don't want to keep a red cent from you unless you're 100% satisfied with this eBook.

If for whatever reason you don't feel that this eBook was worth 10 times your investment, simply let me know within 60 days and I'll issue you a full refund, no questions asked.
But...You can keep the eBook no matter what,
as my way of thanking you for having faith in my product.
Here's something else I'll do for you to make this the best investment you'll ever make when it comes to "MEGA Juicing: Nature's Secrets For A Long And Vibrant Life!"
I'm going to include some free bonuses that are worth even more than the eBook itself.
Here's a list of the bonuses that you'll also get:
FREE BONUS #1: "MEGA Juicing Secrets For Sensational Skin, Hair And Nails".
This amazing bonus #1 is all about how to get glowing skin, lustrous hair and stronger nails using the power of MEGA juicing.!
You'll discover:
How to get to the root cause of conditions such as wrinkles, acne, psoriasis, limp hair and brittle nails.
How to combine fruits and vegetables to transform your skin, hair and nails.
How to look younger and healthier than ever before.
FREE BONUS #2: "Turbocharge Your Juices With The Power Of Superfoods And Herbs".
This amazing bonus #2 is all about enhancing the benefits of your juicing with readily available herbs and "Superfoods"!
You'll discover:
How to supercharge the nutritional value of your juices using these special gifts from nature.
How to maximize the benefits of juices by adding Superfoods available from your local market or health food store.
How to choose the best Superfoods and herbs for you.
FREE BONUS #3: "The MEGA Juicing Companion: An A-Z Of The Healing Power Of Raw Fruit And Vegetable Juices".
This amazing bonus #3 contains all you need to know about which fruits and vegetables to combine for your health and weight loss goals! It contains complete details of over 60 different commonly available varieties of fruit and vegetables and their uses in juicing.
In this completely new and original eBook, you'll discover:
The key nutrients (vitamins, minerals, amino acids etc) of each of more than 60 fruit and vegetables and how to use them to treat specific common health conditions, boost your energy or lose weight.
Details of current scientific and medical research into the nutritional benefits of each fruit and vegetable.
Tips on preparation of each of the 60 varieties for juicers.
Contains over 100 pages, packed with useful information.
All written in clear concise English for ease of use.
This book will become a reference tool that you will go back to time and time again. Like a good recipe book or a family medical guide, the information packed into this book will never go out of date, and will be there for you every time someone in your family gets sick, feels like an energy boost or wants to lose some weight and needs to draw on the healing power of juicing.
It is worth the cost of the whole package on its own
!
That's Just The List of The FREE Things You'll Get.
Imagine How Good The eBook Is!
Each of these bonuses is worth just as much as the eBook itself, but they're yours to keep.
But honestly...I'm not sure how long I'll keep these bonuses here, because people have been e-mailing me asking to buy them individually (for $29.95 each)
But I figured that since it's part of a marketing test I'm doing to spread the word on the "MEGA Juicing: Nature's Secrets For A Long And Vibrant Life!" eBook, then it's well worth it.
Just keep in mind that I could take them down from the internet forever at any time, so get them now for free while they're still here.
Here's the deal:
For just $12.95 (A fraction of what the professionals cost) - You'll get more information than you can handle - PLUS more. But also keep in mind that this is the only place you can get your hands on this product right now (you can instantly download it).
Click Here To Order Securely Through ClickBank
Sincerely ,
William Paice

P.S. Remember, you're getting "MEGA Juicing: Nature's Secrets For A Long And Vibrant Life!" - PLUS 3 hot bonuses worth $89.85, that's over $114.80 in value that you'll get for just $12.95. Just click the blue link below and you can order securely through ClickBank.
P.P.S. Also remember that you're covered by my 100% no questions asked, money back guarantee.
P.P.P.S. If you have any questions or concerns you'd like answered before you order, feel free to contact us at any time. Just click on the link, and I'll do my best to answer within 48 hours.
Click Here To Order Securely Through ClickBank for just $12.95
NOTE: "MEGA Juicing: Nature's Secrets For A Long And Vibrant Life!" is a downloadable e-book. No physical products will be shipped. After you order, you will get INSTANT ACCESS to download the e-book and all the bonuses onto your computer. The e-book format is adobe acrobat PDF, which can be viewed on Mac or PC.